A Dog's Way Home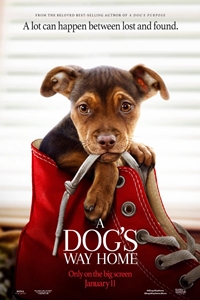 View Trailer
Release Date:
January 11th, 2019
MPAA Rating:
PG
Runtime:
1 hr. 35 min.
Genres:
Drama
Director:
Charles Martin Smith
Cast:
Ashley Judd, Alexandra Shipp, Wes Studi, Edward James Olmos
Synopsis A Dog's Way Home chronicles the heartwarming adventure of Bella, a dog who embarks on an epic 400-mile journey home after she is separated from her beloved human.